NMRPredict:
3D Conformer Proton NMR Prediction
CHARGE
The CHARGE program from Professor Ray Abraham of the University of Liverpool has been under development for over 20 years and offers Proton NMR prediction based upon partial atomic charges and steric interactions. The program offers the first quantitative prediction of the proton chemical shifts of a variety of organic compounds.

The program works by first generating 3D conformers from a 2D structure through a choice of force fields and then predicting proton spectra for all the conformers. The program works by looking at functional groups which have been parametrised by Professor Abraham.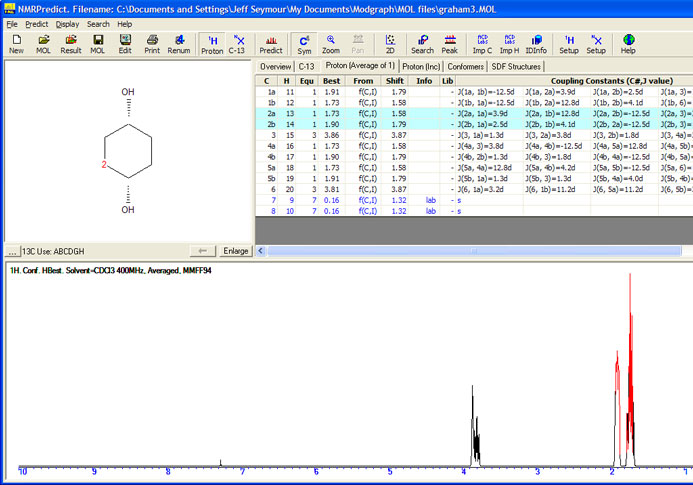 A major article was published in the August/September 2004 issue of Spectroscopy Europe which talked in detail about CHARGE and NMRPredict. Click here to download the article.
Background Reading
Over the years Professor Abraham has produced many papers on the CHARGE program. They can be downloaded by clicking on the titles below: